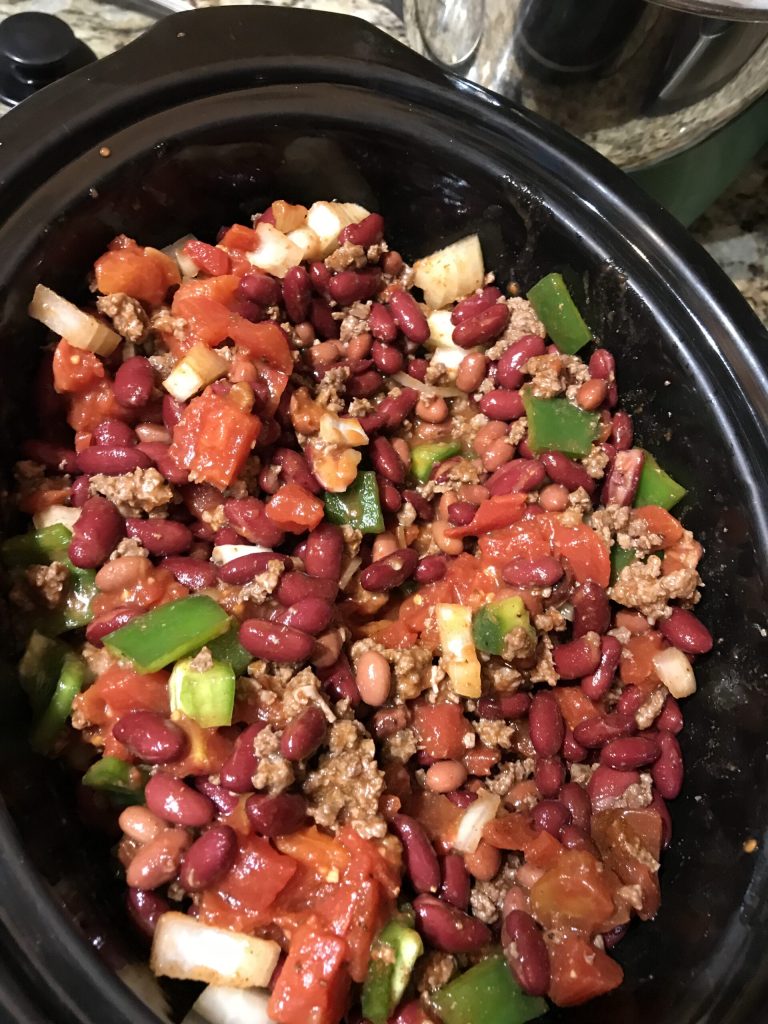 What you need:
3 cans Dark Red Kidney Beans (15.5 oz)
1 can Chili Beans in mild sauce
1 can Diced Tomatoes Chili Style (14.5 oz)
1 can Diced Tomatoes Roasted Garlic (14.5 oz)
1 pound ground beef
2 medium size green peppers
2 medium size onions
2 TBS Spark Spices Burger Jazz
4 tsp Spark Spices Stumpy's Bloody Brilliant bloody mary mix
Optional:  Salt, pepper, oregano and basil
How to cook:
Mix ground beef with 2 TBS of Spark Spices Burger Jazz and let rest. In 5 qt crock pot, add kidney beans, chili beans and diced tomatoes. Chop and add peppers and onions. Add 4 tsps of Stumpy's Bloody Brilliant bloody mary mix. Stir. On stove top, brown ground beef. Drain and add to crock pot.
Cook, on low, for 6-8 hours. After 3-4 hours, I added a pinch of oregano and basil, and a dash of salt and pepper. Stir occasionally.
Enjoy!