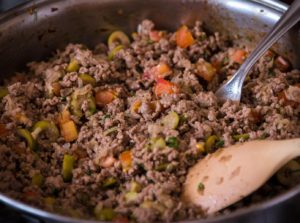 What you need:
1 pound ground meat
1 large onion, diced
1 green pepper, diced
1/4 cup of your favorite barbeque sauce (we use Open Pit)
1 1/2 tbl Spark Spices Savory Spark
How to cook:
Mix thoroughly and let sit for an hour.
Brown meat over medium heat. When thoroughly cooked, add onion, green pepper and bbq-sauce.
Simmer until vegetables are done.
Enjoy!