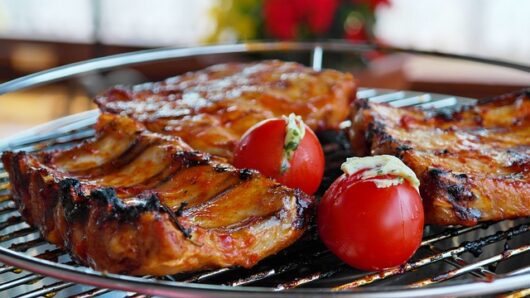 What you need:
5 lbs. country style ribs
2 cups water
1/2 cup Optional barbecue sauce (we used Sweet Baby Ray's Maple and Brown Sugar)
4TBS Spark Spices Original Brine
How to cook:
Place meat in 1 gallon zip top bag (Tip- position bones to the inside so the don't puncture the bag.)
Add the 4 tablespoons of original brine mix to the 2 cups of water and mix thoroughly.
Add to the 1 gallon zip top bag poured over the meat.
Squeeze out all air out of the bag until the liquid is over the top of the meat and seal.
Refrigerate for up to three days, but at least 24 hours.
Turn bag the bag every 24 hours or so to allow for better coverage of the brine.
Place meat in the slow cooker and cook on low for 6 to 8 hours. (You can also smoke the ribs for 2 or so hours before placing in the slow cooker.)
Once they smell amazing, pull ribs out carefully and remove most of the liquid from the slow cooker.
After the liquid is removed, add ribs back to cooker and add barbecue sauce (or not, your choice), and set cooker to warm, and the ribs are ready to serve.
Enjoy!