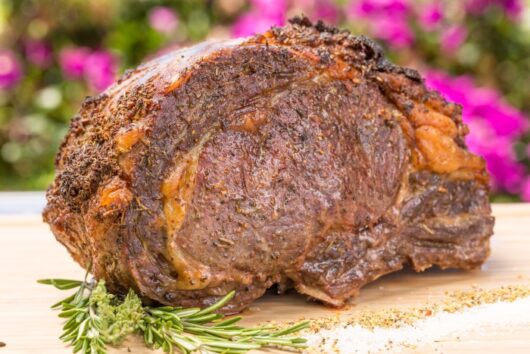 What you need:
How to cook:
Preheat oven to 425. Coat rib roast with olive oil.
Generously apply rub to roast, until all meat surfaces have visible spice.
Put roast in pan, bone side down, and roast for 20 minutes.
After 20 minutes, turn oven down to 350 and cook for 1 1/2-2 hours for medium rare.
Temperature in center of roast should be 130 degrees.
Let roast sit for 20 minutes before cutting.
Enjoy!