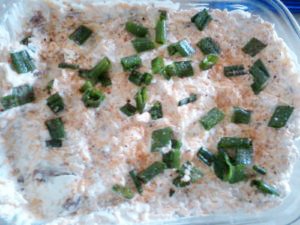 What you need:
16 oz sour cream
1 8 oz pack shredded sharp cheddar
1 pkg of real bacon crumbles
1 dry Ranch Dip packet
1 small bundle of green onions (will use ends for garnish)
1 TBS Spark Spices Zesty Snap
How to Make:
Mix all together (except for green onion ends) the night before you plan to serve.
After together in your serving dish, garnish the top with chopped onions and more Zesty Snap!
Dip with pretzels, corn chips, or whatever you prefer.
Enjoy!